Alumna Accepted to Cambridge Graduate Program
Posted on Wednesday, December 10, 2008
Winifred Limmer, a 2006 Westminster College graduate in psychology, was accepted as a graduate student in the Department of Experimental Psychology at the University of Cambridge School of Biological Sciences.
Limmer will travel to England in the fall to begin her postgraduate studies.
She will study with Trevor Robbins, professor of cognitive neuroscience, head of the psychology department, and director of the Cambridge MRC Centre in Behavioural and Clinical Neuroscience. He is one of the leading researchers in the analysis of the reward systems of the brain.
While at Westminster, Limmer conducted research to investigate the respective roles of obsessive-compulsive symptomology, comorbid depression, and hyperarousal in the impairment of executive functioning. Her undergraduate research was under the supervision of Dr. Kirk Lunnen, Westminster associate professor of psychology.
She is currently a research assistant in the laboratory of Dr. Mark Gluck at the Center for Molecular and Behavioral Neuroscience at Rutgers University in Newark, N.J.
Contact Dr. Alan Gittis, Westminster professor and chair of the Department of Psychology, at (724) 946-7358 or e-mail gittisa@westminster.edu for more information.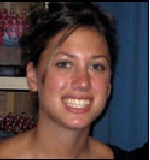 ---
More Stories