Psychology Professor Earns Educator of the Year Award
Posted on Friday, December 5, 2008
Dr. Alan Gittis, Westminster College professor and chair of the Department of Psychology, was selected Educator of the Year by the Faculty for Undergraduate Neuroscience (FUN).
The honor was given in recognition of his efforts to foster cooperative activities between FUN and the Society for Neuroscience, the international scientific society for the interdisciplinary field of neuroscience.
Gittis is a past president of FUN and contributed the lead article to the organization's first online Journal of Undergraduate Neuroscience Education in 2002. He was instrumental in designing many of the organization's programs at the annual meetings of the Society for Neuroscience, including the introduction of an undergraduate research poster session. Most recently, he obtained a travel award for undergraduate students funded by the Society for Neuroscience.
Gittis currently serves on a FUN steering committee that oversees chapters of Nu Rho Psi, the undergraduate honor society in neuroscience, and as FUN's representative on the Society's Public Education and Communication Committee.
Gittis, who has been with Westminster since 1976, earned an undergraduate degree from Temple University and a master's and Ph.D. from Ohio State University.
Contact Gittis at (724) 946-7358 or e-mail gittisa@westminster.edu for more information.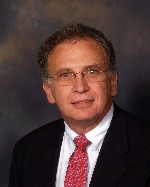 ---
More Stories