Economics Professor Published in International Journal
Posted on Friday, April 4, 2008
Dr. David O. Cushman, Westminster College professor of economics and Captain William McKee Chair of Economics and Business, had "Real Exchange Rates May Have Nonlinear Trends" published in the April issue of International Journal of Finance & Economics.
Cushman explained, "Taking account of fluctuating prices and exchange rates, some economists have argued that, in the long run, the international price competitiveness of various countries tends to remain constant. Others have argued that competitiveness behaves in a completely different way, diverging at random, never to be restored. I look at this issue for the U.S. and Germany relative to several other countries and find that neither of the prevailing views best describes changes in competitiveness. Instead, an intermediate case holds: Long-run competitiveness changes gradually and smoothly along nonlinear trends."
Cushman has been with Westminster since 2005. He earned his undergraduate degree from Stetson University and his master's and Ph.D. from Vanderbilt University.
Before coming to Westminster, he taught at the University of New Orleans, the University of North Carolina, Vanderbilt University, the University of South Florida, and the University of Saskatchewan (Canada), where he continues as adjunct professor of economics.
Contact Cushman at (724) 946-7169 or email cushmado@westminster.edu for additional information.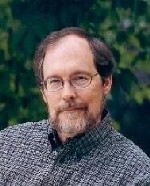 ---
More Stories