Professor to Speak on Tolerance
Posted on Wednesday, February 20, 2008
Dr. Colleen Deisler, Westminster College assistant professor of communication studies, will present "Authenticity and Tolerance: Virtues for Public Communication" at Faires Faculty Forum on Wednesday, Feb. 27, at 11:40 a.m. in the Sebastian Mueller Theater in the McKelvey Campus Center.
The distinction between tolerating others' beliefs and tolerating others will be presented as a way to permit primacy of one's deepest beliefs, while not compromising the aims of political dialogue, making public dialogue more meaningful.
Faculty Forum was established in 1990 by Dr. Barbara Faires, Westminster professor of mathematics, during her term as Dean of the College and Vice President for Academic Affairs. Faculty members from all disciplines volunteer to present lectures on their current research, artistic productions, and/or scholarship of teaching and learning. Each forum presents new ideas with innovative lecture techniques.
Deisler, who has been with Westminster since 2002, earned an undergraduate degree, master's, and Ph.D. from Duquesne University.
Contact Deisler at (724) 946-7199 or e-mail deislecb@westminster.edu for additional information.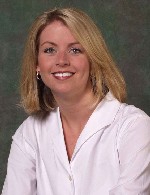 ---
More Stories