History Professor has Book Review Published
Posted on Thursday, May 17, 2007
Dr. Timothy Cuff, assistant professor of history at Westminster College, recently had a book review published in The American Historical Review.
Cuff reviewed Financial Founding Fathers: The Men Who Made America Rich by Robert E. Wright and David J. Cowen. Cuff's review described Wright and Cowen's collective biography of nine men notable in the formation and early operation of the U.S. financial system as "a welcome addition to the literature [which] meets its objective of providing an accessible introduction to the importance of the nation's financial infrastructure to its economic and political success."
The review was published in the April 2007 edition of The American Historical Review, which identifies itself as "the major historical journal in the United States, publishing scholarly articles and critical reviews of current publications in all fields of history."
Cuff, whose field of interest is anthropometric history, had some of his recent work in economic history, The Hidden Cost of Economic Development: The Biological Standard of Living in Antebellum Pennsylvania, published by Ashgate (U.K.) in 2005.
Cuff has been an assistant professor of history at Westminster College since 2000. He earned his undergraduate degree at Westminster College, his master's at Bowling State University, and his Ph.D. at the University of Pittsburgh.
Contact Cuff at (724) 946-6152 or e-mail cufft@westminster.edu for more information.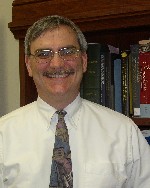 ---
More Stories