Center for the Environment
Bridges to Academic Leadership
Early College Course
---
June 17-July 7 (asynchronous, self-paced instruction)

July 10 – 14 (in-person, 8:00 AM – 4:30 PM, Westminster College, New Wilmington, PA)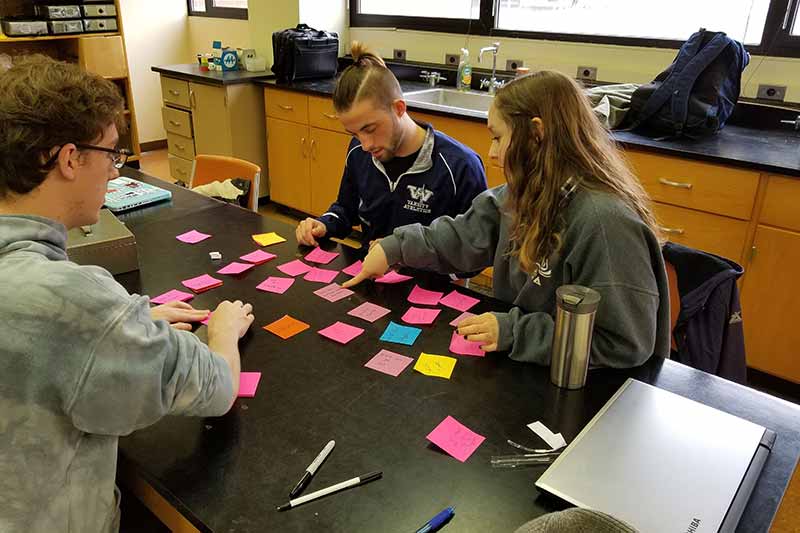 About the Program
---
Westminster's Early College (EC) dual enrollment program, Bridges to Academic Leadership, is a hybrid program that offers (2) early college credits, giving high school students (grades 9-12) a head start in their academic careers. At the same time, the program provides an experience that goes beyond the classroom, giving students the skills they need to succeed in college and in life.
Project Management
In the Bridges to Academic Leadership program, lessons in project management are merged with exciting and engaging subjects such as food science, health and nutrition, environmental science, and digital moviemaking. Our program is designed to give students a unique and comprehensive experience that will prepare them for success in their college careers and beyond.
In our program, every student will have the opportunity to explore different ways of knowing, managing, and working in teams while promoting leadership. The project management curriculum will teach students how to effectively implement and organize strategic plans.
Nutrition in the Kitchen or Environmental Storytelling
While all students will participate in the Project Management aspect of the program, students will choose to participate in either the Nutrition in the Kitchen or the Environmental Storytelling track.
Nutrition in the Kitchen

Provides students with a practical understanding of the science that goes into what we eat and how it is processed by our bodies for optimum well-being. Students will apply this knowledge through a hands-on, test kitchen experience involving menu planning, laboratory experiments, and analysis of food nutrition and taste.

Environmental Storytelling

Experiences in environmental science will give students the knowledge they need to understand the impact of human activity on our planet, including the problem of plastic pollution. Students will also learn how to communicate these issues through digital moviemaking with their phones and editing software, developing essential skills in storytelling and visual communication.
Program Fee
$300 (includes 2 college credits)
To Apply
Please note the course (ECC 190 – and specify either the Nutrition in the Kitchen or Environmental Storytelling track.) You will later be contacted by Westminster College to complete the registration process.
Questions about the course? krantzpd@westminster.edu or 724-946-6097
Questions about application/registration? registrar@westminster.edu or 724-946-7935