Center for the Environment
Early College Course
---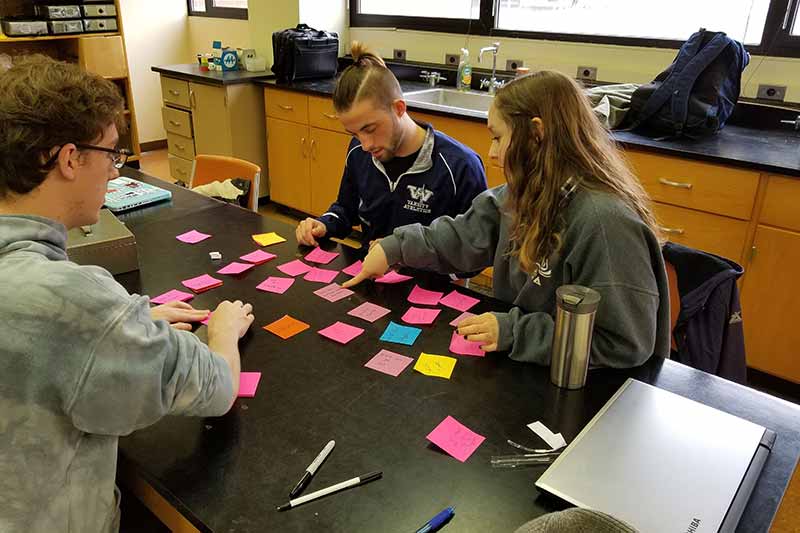 About the Program
Westminster's Early College (EC) is a dual enrollment program where high school students (grades 9-12) can earn college credit. The Center for the Environment offers an environmental science EC course offering in collaboration with environmental professional from the region.
Program Fee: $227.50 (includes 2 college credits)
About the Course
ES 122 - Introduction to Environmental Inquiry (2 semester hours)
A hybrid course with virtual learning modules and 4 days of in-person, hands-on, field experience
Students participating in this course study a local environmental issue of interest. The approach is inquiry-based and includes field work, lab work, library research, and/or other data collection methods, performed with guidance by the faculty members and collaborating environmental professionals. Student also learn the broader context of the environmental issue of interest including scientific, societal, political and economic factors. The project culminates in a public presentation of the environmental inquiry given by the students and a written reflection on the experience.
ES 122 02 Intro Environmental Inq-Westminster
Location: Westminster College (with regional field trips)
Times: 9:00am-4:30pm
Dates: Tues. July 5-Fri. July 8
Activities at Westminster College include mammal studies using camera traps, lake ecology investigations, a trip to the apiary/pollinator garden, and a field study at a passive treatment site for abandoned mine drainage.
To Apply
Please note the course (ES 122 02) in the preferred course field. (You will later be contacted by Westminster College to complete the registration process.)
Questions about the course? boylanhm@westminster.edu or 724-946-6293
Questions about application/registration? registrar@westminster.edu or 724-946-7138