Westminster College Associate English Professor Connects Poetry and Fine Art at Museum in Florida
Posted on Friday, August 9, 2013
NEW WILMINGTON, Pa. - Dr. Bethany Hicok, Westminster associate professor of English, recently presented research on Pulitzer prize-winning poet Elizabeth Bishop at Rollins College's Cornell Fine Arts Museum in Winter Park, Florida.
Hicok made her presentation during the Questions of Travel exhibition. It was named after Bishop's poem, which provided the focus for the exhibition. The poem hung alongside pieces of artwork that reflect journeys. Hicok discussed how Bishop's travels around the world influenced the author's poetry and its painterly effects.
The presentation was part of the museum's "First Friday at the Cornell" program. On the first Friday of select months visitors enjoy free admission, refreshments and extended hours. They are also invited to enjoy educational programing and optional docent-led tours, demonstrations, or gallery talks.
Hicok, who joined the Westminster faculty in 2001, earned an undergraduate degree from Russell Sage College and two master's degrees and Ph.D. from the University of Rochester.  She is the author of Degrees of Freedom: American Women Poets and the Women's College, 1905-1955, and co-editor and contributing author of Elizabeth Bishop in the 21st Century: Reading the New Editions, a book of essays on Bishop. In addition to articles on Bishop, she has published articles on Marianne Moore, and Wallace Stevens, contributed chapters to three books, and delivered papers on American poetry at professional conferences.
Contact Hicok at 724-946-6349 or email for additional information.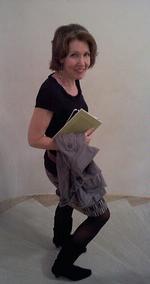 ---
More Stories