Westminster College to Welcome Maria Tinoco for Hispanic Heritage Month
Posted on Friday, September 28, 2012
NEW WILMINGTON, Pa. - Westminster College's Office of Diversity Services will host a presentation by Maria Tinoco to commemorate Hispanic Heritage Month on Tuesday, Oct. 2, from 7-8 p.m. in the Witherspoon Maple Room at the McKelvey Campus Center. The event is free to the public.
Tinoco is an admissions counselor from the Penn State Berks Campus. She will discuss the trials and tribulations she went through as an illegal immigrant trying to continue her education beyond high school; will review the "Dream Act" and what it means to the Hispanic community; and discuss the culture of Hispanic population and how each culture identifies themselves.
Contact Jeannette Hubbard, Westminster director of diversity services, at (724) 946-7179 or email for additional information.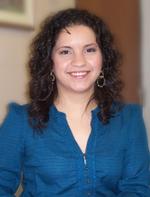 ---
More Stories