Westminster College Announces 2012 Homecoming Activities
Posted on Monday, September 10, 2012
NEW WILMINGTON, Pa. - Westminster College will celebrate Homecoming with a variety of activities Sept. 28-30.
The annual Homecoming parade will take place Saturday at 10:30 a.m. on Market Street.  This year's parade theme is "Get Animated."  Participants include the Westminster Titan Marching Band, the Wilmington Area High School marching band, local Scout troops, campus organizations' floats, Homecoming king and queen candidates, and local community groups and businesses.  Entries will be judged by the Westminster Class of 1962.
The college will hold a rededication ceremony for Patterson Hall Friday at 4:30 p.m. starting in the Orr Auditorium lobby. The recent $5 million renovation has resulted in a new humanities and social sciences building that includes attractive, technologically-enhanced classrooms, modern offices and meeting rooms for three academic departments, the Drinko Center for Experiential Learning, Celebrity Series and an enclosed art exhibit gallery.
Other public events scheduled include: a worship service in Wallace Memorial Chapel Saturday, 9:30 a.m., led by the Class of 1962; Faculty Fair, an opportunity for casual conversation with faculty, Saturday, 11 a.m. in the McGill Library; presentation of the Homecoming court, Saturday, 12:30 p.m., prior to the Westminster Titans vs. Grove City Wolverines football game; and meditation walks Sunday, 9:30 - 11 a.m. at the Sandy Edmiston Memorial Labyrinth at the Field Station. 
Rounding out the weekend's activities are campus tours; class reunion luncheons, dinners and photos; hot air balloon rides; a chili cook-off for charity and more.
Contact Mary Cooley James '84, director of alumni relations, at (724) 946-7363 or email for more information.  For a complete schedule, click here.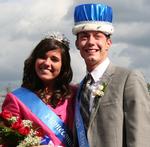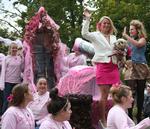 ---
More Stories