Westminster College Associate Professor Published in Journal of College Science Teaching
Posted on Wednesday, August 22, 2012
NEW WILMINGTON, Pa. - Dr. Katherine Robertson, Westminster College associate professor of biology, wrote an article that was featured in the August issue of the Journal of College Science Teaching.
"A Journal Club Workshop That Teaches Undergraduates a Systematic Method for Reading, Interpreting and Presenting Primary Literature," describes a journal club mini-workshop that Robertson developed that teaches science students a method for reading and critically analyzing scientific literature.
Researchers have recognized the potential benefits of journal clubs in developing scientific literary skills in undergraduates.  However, many students are intimidated by primary literature and don't know how to read and interpret research papers critically. Moreover, recent research shows that many professors spend too little time, if any, teaching students how to master these skills. Robertson has developed a workshop that instructs students in a systematic method for reading and analyzing primary articles. Students who did the workshop had better comprehension and critical thinking skills and expressed more confidence about reading primary literature in other classes.
Robertson, who joined the Westminster faculty in 2005, earned an undergraduate degree from Paddington College, UK, and master's degree and Ph.D. from the University of London.
Contact Robertson at (724) 946-7213 or email for additional information.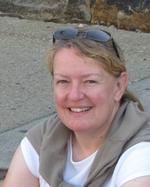 ---
More Stories