Homecoming Weekend
---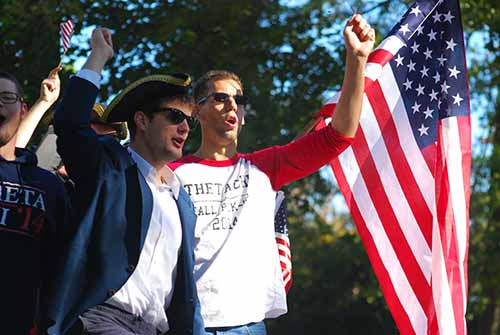 Each year, the college makes it a priority to reconnect former classmates and friends at our Homecoming & Reunion Weekend. Attendees are treated to a Homecoming Day Parade, furnished with floats designed by current students, and are given an afternoon of Titan football. Each year, we especially look forward to hearing laughter and storytelling during reunions that range from five years to 50 years and beyond.
Volley Rock
---
Each Spring, Student Government Association (SGA) hosts one of our most celebrated traditions – Volley Rock! The day features an outdoor volleyball tournament with prizes and giveaways, DJ, photo booth, food and fun. Each year, there is a fun twist to this event, maybe wings, maybe a concert, but you can always count on having a great time!
Greek Week
---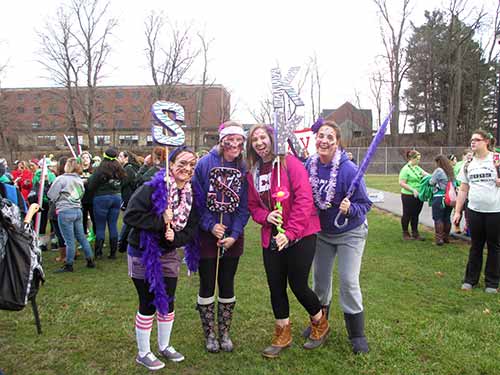 The sororities and fraternities celebrate their community each year with a week-long event featuring physical and nonsensical competition, talent shows, and academic games. While Greek Week is fiercely competitive, it is also centered on a love of having fun, philanthropy, and celebrating being Greek – no matter the letters. Penny Wars, a philanthropy-based competition benefitting Cystic Fibrosis, brings in more than $12,000 annually. Sing 'N Swing, a showcase of choreography, dance, and stunts as well as Greek awards, wraps up this exciting week!
Lil Sibs Weekend
---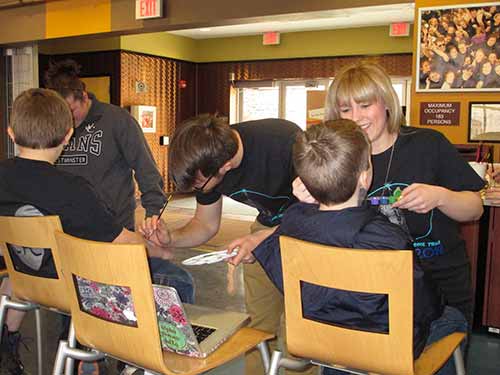 Lil Sibs Weekend is hosted by Campus Programming Council (CPC) and gives our students an opportunity to host their younger siblings or family friends. Each year, CPC selects a theme and sponsors movies, activities, comedians, magicians, and other activities around that theme. Siblings are as much a part of the Westminster family as our students and this weekend is all about them.
Undergraduate Research and Arts Celebration (URAC)
---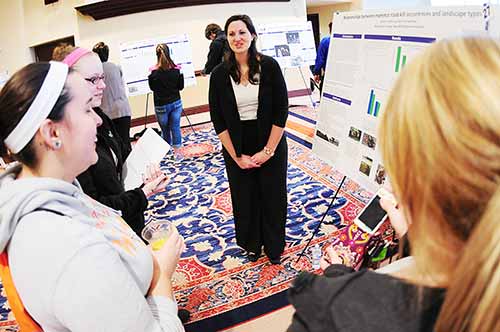 The Undergraduate Research and Arts Celebration (URAC) is a day-long event showcasing the collaborative work between Westminster faculty and students. Often interdisciplinary in nature, presentations take the form of posters, oral presentations, video productions,art studio pieces, poetry readings, live musical performances, and more. The Celebration is a dynamic and exciting opportunity to experience Westminster's rich academic environment. During URAC, Westminster suspends classes and nearly one out of every 4 students will present. Sessions are attended by faculty, current students, parents, and occasionally alumni and/or members of our Board of Trustees.
Mock Convention
---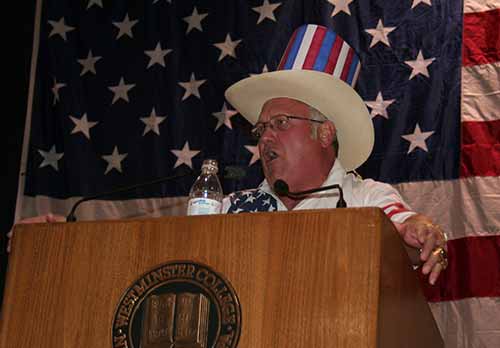 A quadrennial event since its inception on the Westminster campus in 1936 - with the exception of 1944, when it was not held due to World War II - the convention is held for the party not currently in the White House. Every year, the event brings more than 800 Westminster students and faculty.