When:
Saturday, September 22, 2018, 12:00 PM – 1:00 PM
Where:
Burry Stadium, Westminster College
319 South Market Street, New Wilmington, PA 16172
7249467373
Cost:
$12 per adult
$12 per child
$12 per Westminster student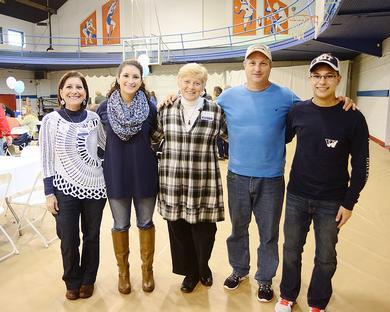 Whether you're a parent, sibling, grandparent, or relative of a Westminster College student, we encourage you to stop by campus on Saturday, September 22 for Family Day!
9 a.m. - 4:30 p.m. Natural Dyed Fiber + Quilt Exhibition
Foster Art Gallery, Patterson Hall
11 a.m. – 3:30 p.m. Stock up on Titan Gear!
Titan Gift Shop, McKelvey Campus Center
12 p.m. Backyard Bash, Bury Stadium
Unlimited Tailgate Food, Drinks, Face Painting, and Backyard Games
$12 Per Person
Advanced reservations are required. Please register using the "Register Now" button above.
1 p.m.
Football Kick-Off!
Westminster vs. Bethany
2:30 – 4 p.m.
Westminster Traditions Tours + TITAN TRIVIA CAB
Campus tours given by Members of the Student Alumni Association (SAA)
Due to logistics that have been secured, we are no longer processing refunds for this event.
For additional information, please contact Nicole Hunter at hunterna@westminster.edu or 724-946-7373.
Reservations due by Wednesday, September 12, 2018