Westminster College Choir Reception & Performance: Sarasota, FL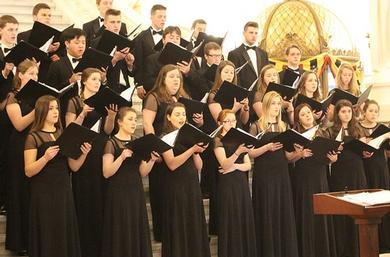 When:
Sunday, January 14, 2018, 2:30 PM
Where:
Church of the Palms Presbyterian Church
3224 Bee Ridge Road Sarasota, FL 34239
On their last stop of their spring 2018 tour, the Westminster College Choir will welcome alumni and friends for a preconcert cookie and punch reception at 2:30pm and invite you to stay for their concert at 4pm.  The preconcert reception will be hosted by Trustee The Rev. Dr. Steve '80 & Amanda (Shanks) McConnell '80 and include College President Dr. Kathy Richardson.  
The choir will perform under the direction of Choir Director Don Schade.  
For additional information, please contact Kara Montgomery at montgokh@westminster.edu or 7249467364.
Reservations due by Sunday, January 7, 2018