Professional Networking Symposium: Faculty/Staff Registration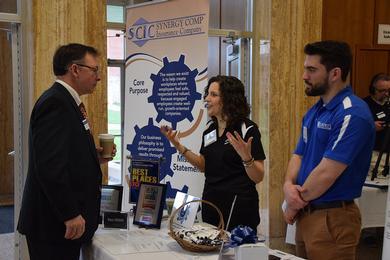 When:
Saturday, September 16, 2017
Where:
McKelvey Campus Center - 2nd level
Our annual networking event will incorporate all academic aspects of the college, with panels meeting a wide variety of students' needs.  For more detailed information please visit the official website for PNS: https://www.westminster.edu/PNS.
We ask that all faculty and staff members who plan to attend register using this link! 
For additional information, please contact Katy DeMedal at demedakk@westminster.edu or 724-946-6338.
Reservations due by Friday, September 8, 2017