Events
The All-College Honors Program believes that the life of the mind is best cultivated when students take what they have learned in the classroom and go out into the world. The program offers opportunities and scholarships to study abroad and hosts guest speakers and events that expand the boundaries of the liberal arts experience and build a community of Honors Scholars at Westminster and in the world. Whether it is dinner with the college's president, or coffee with the dean, or a trip to Greece, students in the honors program enjoy an enriched environment that fosters intellectual vitality, academic rigor, and an understanding of the global dimensions of their actions in the community.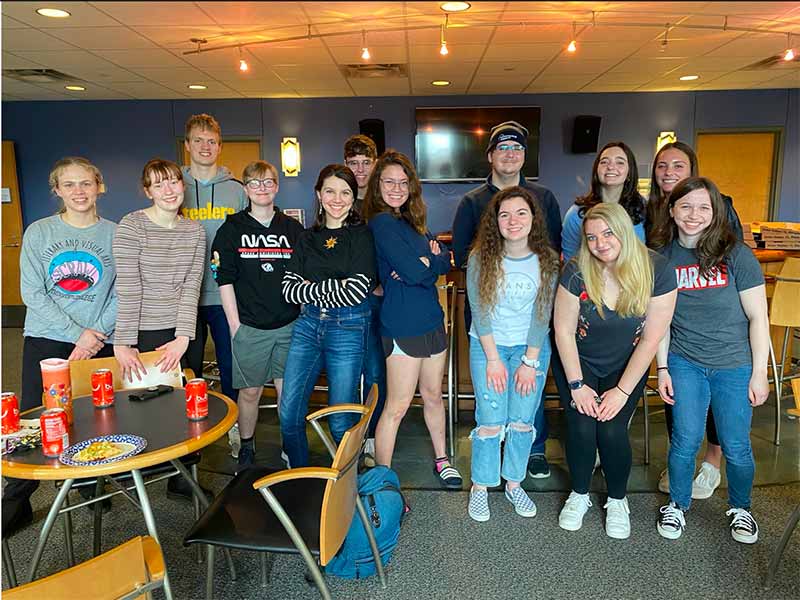 Musings at Mugsies
---
From time to time during the semester, we will gather at Mugsies, the neighborhood cafe, for "Musings at Mugsies." With coffee, other beverages, and snacks, we will hold casual discussions about academic and non-academic matters that are significant in your life and in the life of our country or the world, e.g., Westminster's mission statement, the global economy, your ideas about enriching and improving the Honors Program. Musings at Mugsies is intended to be something like the (intellectual-philosophical) salons of the 18th and 19th centuries.
Eating Outside the Bun
---
Once or twice a year, we will be "Eating Outside the Bun" to get a taste of an extra-American culture through small group research and through eating at a restaurant serving that particular culture's cuisine. The purpose is not only for enriching our knowledge of other cultures but also for fellowship among Honors Scholars. Each attendee should share something they have learned about culture en route to the restaurant; on the way back, we will reflect on the experience of "Eating Outside the Bun."
Quick Facts
---
Honors Program
---
Contact the Director

Kristianne Kalata
kalatak@westminster.edu
View Profile
(724) 946-7350
---