Special Education K–8 &
Reading Specialist K - 12
Master of Education Degree + Certification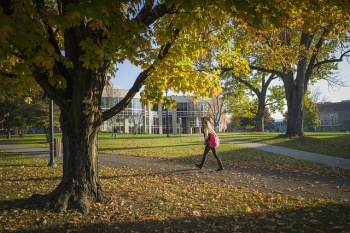 Welcome to the Special Education (K-8) and Reading Specialist (K-12) Certification Program at Westminster College. The graduate program is designed to develop the requisite knowledge, applicable skills, and appropriate attitudes in aspiring special education teachers and reading specialists.
Standards are woven through the coursework, the related field experiences, and the culminating internship. The integration of practical fieldwork, simulations, and problem-solving activities with the academic courses is central to the program.
The Special Education & Reading Specialist Certification Program at Westminster is based on the guiding principles of...
a sense of service
a positive spirit
an emphasis on an ethical foundation
and the promotion of the highest professional standards.


Requirements for M.Ed. in Special Education with Reading Specialist Certification
---
Action Research Project
Pearson exams: Special Education PreK-8, Module 1 and Module 2
Praxis exam for Reading Specialist
All three options include practical fieldwork, simulations, problem-solving activities and embedded practicums in coursework.