Westminster College Professor to Present Research on Birds and Anthropogenic Development at Faculty Forum
Posted on Thursday, April 4, 2013
NEW WILMINGTON, Pa. - Dr. Kerri Duerr, Westminster College assistant professor of biology, will present research on how birds view habitats at the Faires Faculty Forum Wednesday, April 10, at 11:40 a.m. in Mueller Theater of McKelvey Campus Center.
"Bird's-Eye View: How Do Birds View Landscapes and Can They Adapt to Development of Habitat by Humans?" examines how birds view habitats at multiple spatial scales, the cues they use to select breeding habitats, and the fitness consequences of their decisions. Duerr's talk will also explore how bird populations respond to anthropogenic development, including natural gas wells.
Duerr, who joined the Westminster faculty in 2010, earned an undergraduate degree from Hartwick College, master's degree from Villanova University, and Ph.D. from the University of Vermont. 
Contact Duerr at (724) 946-7210 or email for additional information.
The Faculty Forum was established in 1990 by Dr. Barbara Faires, Westminster professor of mathematics emerita, during her term as dean of the college and vice president for academic affairs.  Faculty members from all disciplines volunteer to present lectures on their current research, artistic productions, and scholarship of teaching and learning.  Each forum presents new ideas with innovative lecture techniques.
Contact Dr. Charlene Klassen Endrizzi, faculty development officer, at (724) 946-7189 for more information on the Faires Faculty Forum or view http://www.westminster.edu/acad/faculty_dev/faires_faculty_forum.cfm.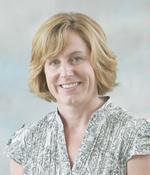 ---
More Stories