Westminster College Assistant Professor Presents Research at Policy History Conference
Posted on Wednesday, August 1, 2012
NEW WILMINGTON, Pa. - Dr. Michael Bowen, Westminster College assistant professor of history, presented research at the Policy History Conference June 5-9 in Richmond, Va.
Bowen presented "Eisenhower's Pay-Off Man: Harold Stassen and the Tangled Web of Republican Politics, 1952" and "The Bloody Tsunami: The Watergate Babies and Gerald Ford's Veto Strategy."
Bowen, who joined the faculty in 2011, earned a Ph.D. from the University of Florida.  He is the author of The Roots of Modern Conservatism: Dewey, Taft, and the Battle for the Soul of the Republican Party.
Contact Bowen at (724) 946-7244 or email for additional information.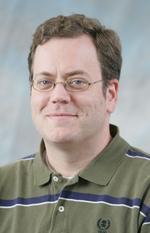 ---
More Stories