Lecturer Attends Technologies in Education Conference
Posted on Thursday, July 26, 2012
NEW WILMINGTON, Pa. - James Anthony, Westminster College lecturer of mathematics, attended the Technologies in Education Conference May 16-18 at the College of St. Rose in Albany, N.Y.
Topics covered at the conference included: future trends in technology; student response systems in the mathematics classroom; how to increase student learning through the appropriate use of calculators, data acquisition, and other technologies in science and math classes; and assistive technology for reading, writing and math.
Anthony, who has been with Westminster since 2009, earned an undergraduate degree in secondary education, mathematics with specialization in computer science, from Lock Haven University and a master's in mathematics from Pennsylvania State University.
Contact Anthony at (724) 946-7285 or email for more information.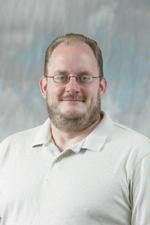 ---
More Stories