Associate Professor Presents Research at Midwest Political Science Association Conference
Posted on Tuesday, July 24, 2012
NEW WILMINGTON, Pa. - Dr. Shannon Smithey, Westminster College associate professor of political science, presented a research paper at the Midwest Political Science Association Conference April 12-14 in Chicago.
Smithey presented "Crime and Public Support for Democracy in Latin America and Africa." She used survey data from the Latin American Public Opinion Project and the Afrobarometer to analyze the impact of criminal victimization and fear of crime on attitudes toward democracy and willingness to participate in democratic processes. The paper was co-authored with Dr. Mary Malone of the University of New Hampshire.
Smithey also served as chair of the panel "Causes and Consequences of Corruption: Comparative Perspectives."
Smithey, who has been with Westminster since 2003, earned her undergraduate degrees from Southern Methodist University and master's and Ph.D. from Ohio State University.
Contact Smithey at (724) 946-6247 or email for additional information.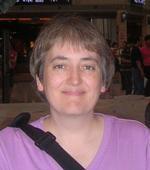 ---
More Stories