Westminster College Assistant Professor Co-authors Paper
Posted on Monday, July 16, 2012
NEW WILMINGTON, Pa. - Dr. Veronica Porterfield, Westminster College visiting assistant professor of biology, co-authored an article for the August issue of Behavioral Brain Research.
"Fear Conditioning Can Contribute to Behavioral Changes in a Repeated Stress Model" was also authored by Rob Camp, Jennifer Remus, Sahana Kalburgi and John Johnson.
The article discusses how repeated exposure to laboratory stressors often results in animals exhibiting behavioral changes that are commonly referred to as depressive-like behaviors, such as decreased exploration by the animals and decreased social interaction.
To read the article click here .
Porterfield, a Westminster graduate who joined the faculty in 2011, earned a Ph.D. from Kent State University.
Contact Porterfield at (724) 946-7784 or email for additional information.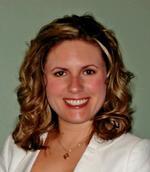 ---
More Stories