Purpose
---
The purpose of the All-Titan Endowment Fund is to provide supplemental funding to enhance program quality and the experience of student-athletes across all men's and women's sports.
Eligible Varsity Sports
---
16 men's & women's programs (future program additions will also be eligible for support)*
*Program enhancements may not include any form of scholarship assistance. Football and men's basketball are precluded from the new All-Titan Endowment Fund because they receive support from an existing Towering Titan Organization Endowment.
The Goal
---
To provide all varsity sports with supplemental funding for program enhancements and to help assure scholar-athletes of a memorable, high-quality athletic experience
Mail printed forms to:

Office of Institutional Advancement
Westminster College
319 South Market Street
New Wilmington, PA 16142
The Gary Brown All-Titan Endowment Commemorative Tree
---
All gifts and pledges of $250 or more to support the All-Titan Endowment Fund will be recognized by a tree leaf that is engraved with your name or to honor or memorialize family members, friends, classmates or faculty. The tree is located in the lobby area of the Memorial Field House leading to Fusco Plaza.
Contributions may be made in a single payment or over two years.
Please include your information in the fields below.
---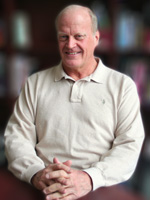 Gary D. Brown '71 has served on the Westminster College Board of Trustees since 2005 and has been extensively involved with the Towering Titan Organization since its founding. As a student, he was an outstanding basketball player and in 2010 was inducted into the Titan Sports Hall of Fame.
A Pittsburgh resident, he is currently the CEO of Mount West Investments and for many years was President of Iron City Sash and Door. In addition to his volunteerism for Westminster, he has served on regional and national boards of the Salvation Army and has helped coach basketball in area schools.
His gift to establish the All-Titan Endowment Fund and its related Challenge is part of the institution's new $40 million comprhensive campaign, Ever Higher: The Campaign for Westminster College, and reflects the important role that high-quality athletic programs play in student development and in the life of the College.