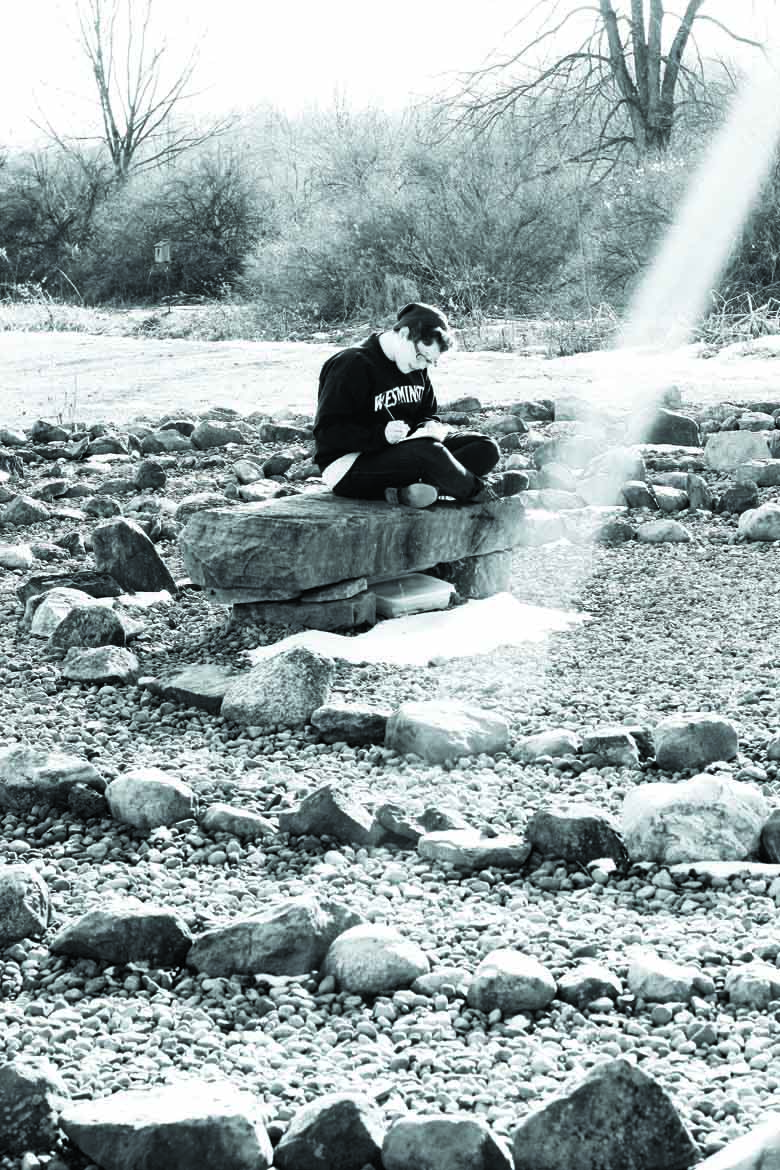 Westminster, more than any other college that I looked at during my search, seemed like a place where I could grow into a better version of myself. I fell in love with the quiet here; the creek and the bio trail, the way the leaves looked in autumn and the library especially. The first day I ever visited, I spent a full two hours just in the library, and I think that was when I knew I wanted to go to Westminster.
So, I suppose you could say Westminster called me, just by being what it was, and that resonated with me. I wanted a place where I could learn, and be myself, and that is just what I've found here.
My experience is unique because I am unique. The organizations I support, the things I'm involved with on campus, the classes I take, all make my experience unique because at Westminster I can make my college experience my own.
In the fall of 2013, I studied in London with the Westminster in London program. Without the support of alumni, I would not have been able to participate in this experience. The Westminster in London program is wonderful because it allows students to use their scholarship funds toward their study abroad experience.
After graduation my best-case scenario would be to be a writer. Making a living off of my own creative talents and hard work would be the ultimate dream career for me. However, the more practical plan at the moment is to work with a non-profit organization to support LGBT+ youth, because that is something that is close to my heart.
Honestly, I can't stress enough how important the guidance and support of my professors has influenced me and helped me so far. In addition to all the leadership opportunities that this campus has offered me, the guidance and teaching of my professors is undoubtedly what will get me where I want to be in life.
You've helped me become better than I once was and I cannot thank you enough. I hope to make you proud.