Rural Discovery Scholars Program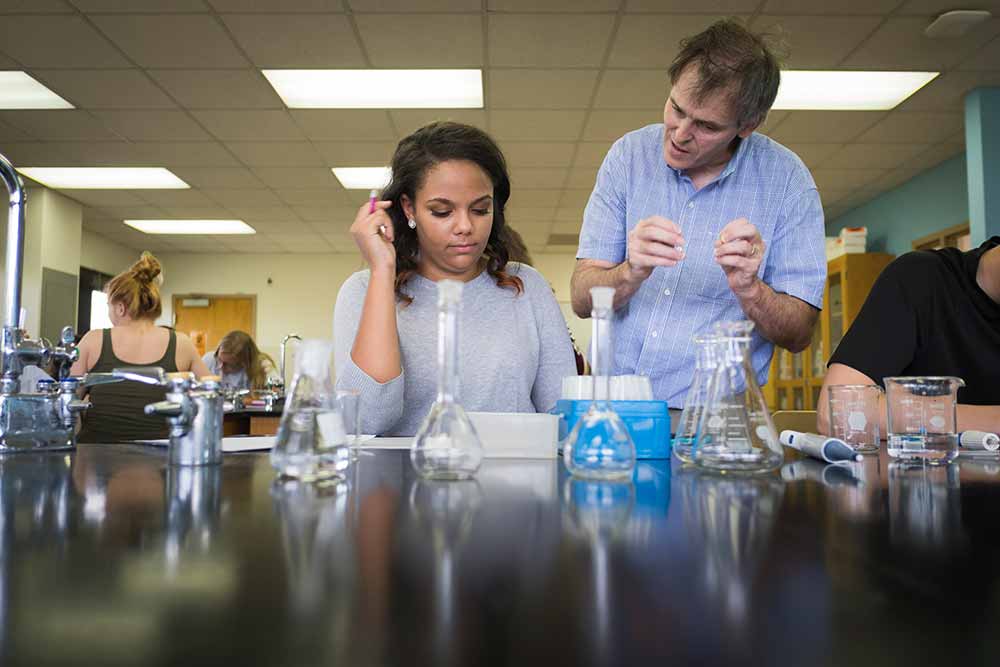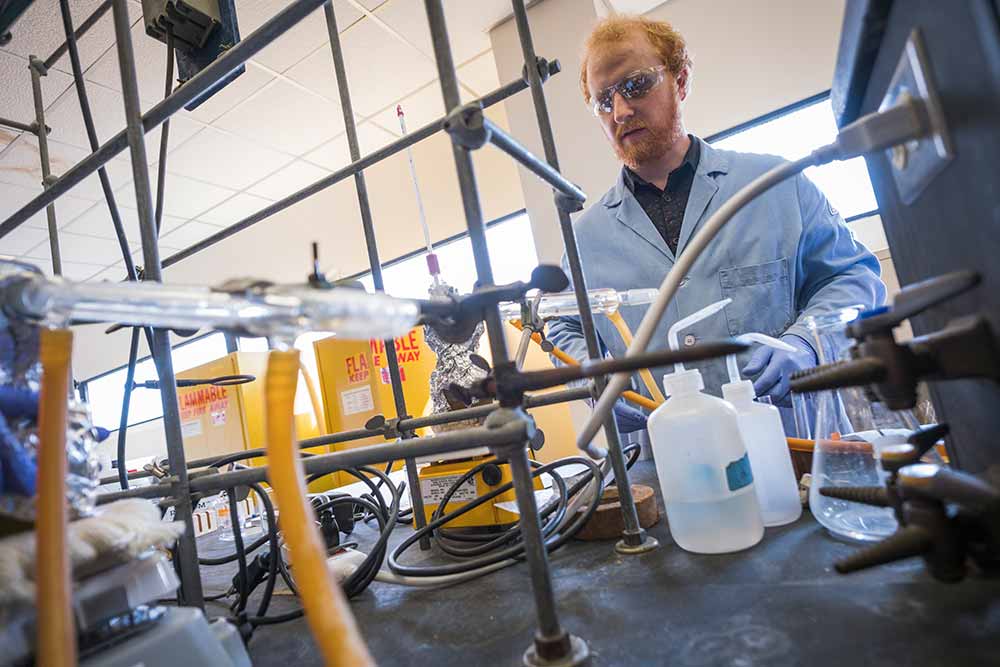 Program Overview
---
The Rural Discovery Scholars program provides four-year scholarships for students from rural school districts majoring in STEM-related disciplines. The goal of the program is to prepare students for the STEM workforce while reducing their debt from attending college.
Benefits of the Rural Discovery Scholars Program
---
Each Rural Discovery Scholar will receive:
four years of a Rural Discovery Scholarship that can be applied toward tuition, room and board.*
a College-issued laptop computer for use during all four years the Scholar is in the program.
dedicated peer-mentoring and peer tutoring designed to help the Scholars excel in their transition to College.
a faculty mentor who will work closely with the Scholar to help them achieve success in College.
an alumni mentor who will serve as a role model and mentor for success in the STEM workforce.
The Rural Discovery Scholars will all live on the same floor of one of the dormitories in an integrated living-learning community. Additionally, the Rural Discovery Scholars will participate in an annual Transitions to Careers workshop that will help the Scholars decide upon and pursue their chosen career path.
Program Requirements and Eligibility
---
To be eligible for the Rural Discovery Scholars program, students must:
Major in a STEM-related discipline for all four years in the program.
Graduate from a rural school district
Present a minimum high school GPA of 3.3
Have demonstrated financial need indicated by a completed FAFSA form
Pursue a career in the STEM workforce or attend graduate school in a STEM field upon graduation from Westminster. Students interested in careers in medicine, health-related fields, or secondary education are NOT eligible.
Application and Selection Process
---
Students who have been accepted to Westminster College and who meet the above eligibility requirements are encouraged to apply by completing the four-question Rural Discovery Scholars application. Strong applicants will be invited to interview with the selection committee. Preference will be given to first-generation college students.
Questions?
---
Questions about the Rural Discovery Scholars program, including eligibility requirements, can be directed to Dr. Pete Smith (smithpm@westminster.edu; 724-946-7299).
*Rural Discovery Scholars are required to participate in the required activities of the program and to maintain a 3.0 All-College grade point average (GPA) during their studies at Westminster College to have their award renewed each year.