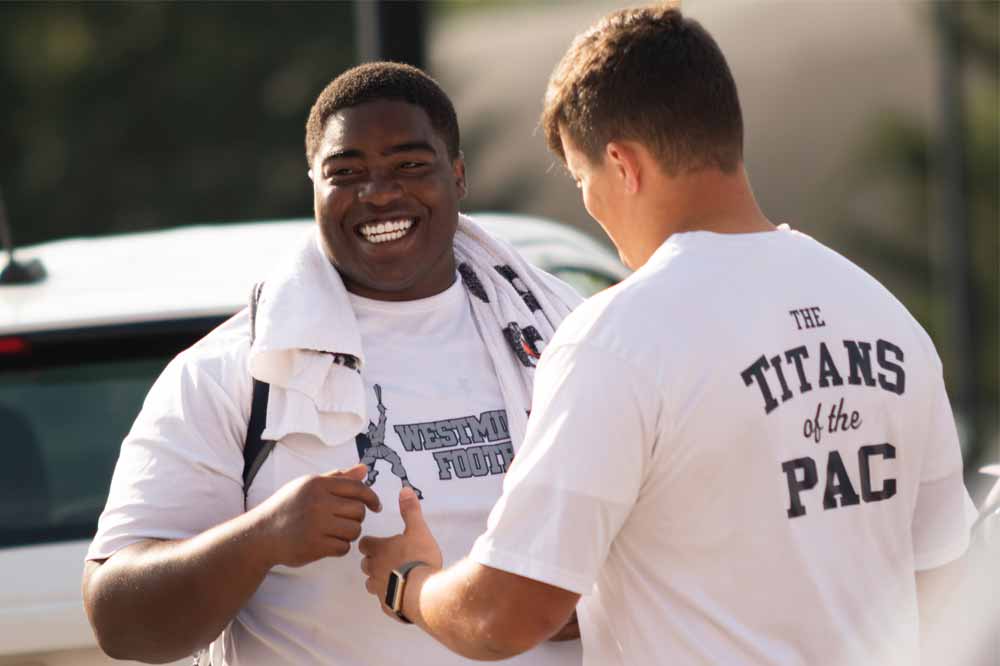 When reviewing applicants the Office of Admission strives to create a match that will ensure academic success at Westminster College. During the application evaluation process the Admissions committee will look for evidence that students are highly committed and serious toward their academic studies. The Office of Admission will consider the performance on standardized tests, both the nature of the course and the quality of work indicated on the secondary school transcript, class rank if applicable and participation in school, church and/or community activities.
2 Ways to Apply
---
Request a traditional application Contact our Admissions Office and we will send one to you directly. Fill out and submit an application online. In addition, you'll have to arrange for your official high school transcripts to be sent separately along with your two recommendation letters.
Admission Dates
---
Early Action – Deadline is November 15th; notification no later than December 15.
Rolling Admission – Begins December 15th; notification as soon as possible after all materials are received.
Early Action Plan
---
For those students whose top college choices include Westminster College, we encourage you to apply in our Early Action Plan. This is a non-binding way to indicate your sincerity in becoming a student at Westminster. Early Action procedures are identical to those for Rolling Admission, except for the application deadline noted above.
Rolling Admission
---
Completed applications on file at the College will be evaluated and admission decisions rendered weekly beginning December 15th of the year prior to anticipated enrollment.
Admissions Profile
---
Preserving our tradition of prestige and academic excellence is important to us. For this reason, admission to Westminster is reasonably competitive. Generally, successful applicants to Westminster have an average SAT score of 1080, ACT score of 23, and a grade point average of 3.35 in their college preparatory subjects.
During transcript evaluation, a student's grade point average is recalculated based upon the college preparatory units the student has completed. Accelerated or "honors" courses are encouraged, and students are strongly discouraged from taking a less challenging selection of courses in the senior year. The nature and number of academic units required for admission to Westminster College is described below.
Applicants for admission to all degree programs must present at least 16 units for entrance, including the following:
| | |
| --- | --- |
| English | 4 units |
| Foreign Language (same language) | 2 units |
| Social Science | 2 units |
| Mathematics (college preparatory) | 3 units |
| Lab Science | 2 units |