Westminster College Associate Professor Published in Biblical Interpretation
Posted on Friday, June 20, 2014
NEW WILMINGTON, Pa. - Dr. Kang-Yup Na, Westminster associate professor of religion, recently had a book review published in Biblical Interpretation.
The review was of author Elim Hiu's Regulations Concerning Tongues and Prophecy in 1 Corinthians 14.26-40: Relevance Beyond the Corinthian Church.
Na, who has been with Westminster since 1998, earned an undergraduate degree from Princeton University, M.Div. from Princeton Theological Seminary, and Ph.D. from Emory University.
Contact Na at 724-946-7155 or email for additional information.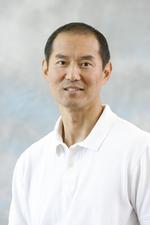 ---
More Stories