Westminster College Associate English Professor Publishes Essay on Author Elizabeth Bishop
Posted on Tuesday, April 15, 2014
NEW WILMINGTON, Pa. - Dr. Bethany Hicok, Westminster associate professor of English, was recently published in The Cambridge Companion to Elizabeth Bishop.
Hicok's essay "Becoming a Poet: From North to South" looks at the North American poet and world traveler Elizabeth Bishop's early years in the 1930s and 1940s and the impact of travel and place on her developing poetic aesthetic. Bishop was born in Massachusetts to a Canadian mother and an American father, and lived for extended periods of time in Boston, New York, Key West, Florida, and Brazil. Hicok argues in the essay that Bishop's movement from north to south and back again amounts to an important geographical, intellectual and aesthetic axis in her poetic development.
Hicok, who joined the Westminster faculty in 2001, earned an undergraduate degree from Russell Sage College and two master's degrees and Ph.D. from the University of Rochester.  She is the author of Degrees of Freedom: American Women Poets and the Women's College, 1905-1955, and co-editor and contributing author of Elizabeth Bishop in the 21st Century: Reading the New Editions, a book of essays on Bishop. In addition to articles on Bishop, she has published articles on Marianne Moore, and Wallace Stevens, contributed chapters to three books, and delivered papers on American poetry at professional conferences.
Contact Hicok at 724-946-6349 or email for additional information.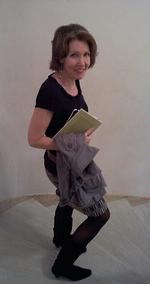 ---
More Stories