Westminster College Professor Published in The Delta Kappa Gamma Bulletin
Posted on Thursday, March 6, 2014
NEW WILMINGTON, Pa. - Dr. Amy Camardese, Westminster College associate professor of education, was published in the Winter 2014 issue of The Delta Kappa Gamma Bulletin. Camardese, a resident of Youngstown, is a member of the Beta Chi Chapter in Ohio.
"Using Technology to Bridge Cultural Differences" discusses the unique literacy and social studies International Book Sharing program that paired middle schools from two very different cultures - Israel and the United States. Students used email and video conferencing to discuss The Island on Bird Street by Uri Orlev. It is the story of an 11-year-old boy who hides in the Jewish ghetto during World War II.
The study reviewed the perspectives of principals, teachers, and students involved in the program. Qualitative research indicated the International Book Sharing program was much more than simply reading and discussing a common text. Students, teachers, and principals reported that understanding and tolerance for other cultures was significantly and positively affected, and that technology provides a nontraditional form of instruction beyond the walls of a school. Standards alignment and aspects of technology were also included in the study.
Camardese, who joined the faculty in 2001, earned an undergraduate degree from Ohio University, master's degree from the University of Pittsburgh, and Ph.D. from Kent State University.
The Delta Kappa Gamma Society International is a professional honorary society of women educators with over 90,000 members in approximately 2, 504 chapters in 18 countries worldwide. It focuses the collective energies of an international organization to achieve the greatest good for everyone involved in all fields of education, including students, instructors and administrators. The society promotes professional and personal growth of women educators and excellence in education through seminars, workshops, conferences, scholarships and the publication of members' research and writing.
Contact Camardese at 724-946-7183 or email for additional information.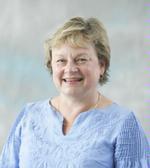 ---
More Stories