Westminster College to Host French Film Festival
Posted on Friday, January 17, 2014
NEW WILMINGTON, Pa. - Westminster College's Departments of Modern Languages and English will host its third Tournées Film Festival, a series of French films shown on consecutive Tuesdays, Jan. 28-Feb. 25, at 7 p.m. in the Sebastian Mueller Theater of the McKelvey Campus Center.  The events are free and open to the public.
Five contemporary films will be subtitled in English with each screening followed by a discussion.
Opening the festival Jan. 28 is L'Assaut (The Assault), directed by Julien Leclercq. Based on the real-life hijacking of a Paris-bound Air France flight from Algiers on Christmas Eve in 1994, this thriller remains taut and tense from the first frame to the last. Four hijackers claiming membership in the Armed Islamic Group demand the release of political prisoners in Algeria while, in Paris, French Interior Ministry official Carole Jeanton suspects that this quartet may have plans to crash the plane into the Eiffel Tower. Leclerq grippingly ratchets up the anxiety by including actual footage of the rescue operation.
Additional films are: La Fée (The Fairy), Feb. 4; Monsieur Lazhar, Feb. 11; L'Enfant D'En Haut (Sister), Feb. 18; and Couleur De Peau: Miel (Approved for Adoption), Feb. 25.
The festival is supported by a grant from the French-American Cultural Exchange in partnership with the Cultural Services of the French Embassy, Centre National de la Cinematographie et l'Image Animée, Campus France USA, the Florence Gould Foundation, and Highbrow Entertainment.
Westminster faculty involved in planning and organizing the festival are: Dr. Jeffrey Bersett, associate professor of Spanish and chair of Westminster's Department of Modern Languages; Dr. Deborah Mitchell, professor of English; and Dr. Ann Murphy, associate professor of French. 
Contact Murphy at 724-946-7265 or email for additional information.  Visit www.westminster.edu/frenchfilm for additional information about the festival and the films.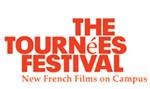 ---
More Stories