Westminster College Associate Professor Presents Research at Philosophical Society Conference
Posted on Thursday, December 12, 2013
NEW WILMINGTON, Pa. - Dr. David Goldberg, Westminster associate professor of philosophy, presented the keynote address at the fall meeting of the West Virginia Philosophical Society (WVPS) at Marshall University in West Virginia in November.
Goldberg's presentation, "Post-Modernism: The Goldberg Variation," discussed critiques of post-modernism, including those by Alan Sokal, professor of mathematics at the University College London and professor of physics at New York University, who perpetrated the Sokal Hoax; and Noam Chomsky, professor emeritus of linguistics at the Massachusetts Institute of Technology (MIT), and a major figure in analytic philosophy.
Goldberg has been president of WVPS since 2010. He joined the Westminster faculty in 2002. Goldberg earned undergraduate and master's degrees from Pennsylvania State University and Ph.D. from Duquesne University.
Contact Goldberg at 724-946-7153 or email for additional information.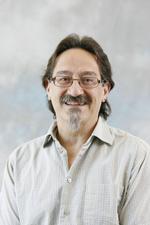 ---
More Stories