Westminster College Professor Published in Numen: International Review for the History of Religions
Posted on Tuesday, October 22, 2013
NEW WILMINGTON, Pa. - Dr. Bryan Rennie, Vira I. Heinz Professor of Religion and Chair of the Department of Religion, History, Philosophy, and Classics, recently published an article in Numen: International Review for the History of Religions.
"Raffaele Pettazzoni from the Perspective of the Anglophone Academy" discusses the influential 19th century Italian scholar and historian of religions, and the reception of his work by English speaking scholars. The article questions the adequacy and accuracy of that reception and what might be learned from it.
"I'm particularly pleased because Numen is considered the leading international journal in the field of history of religions," Rennie said. "Furthermore, it is on Raffaele Pettazzoni, who was the most influential Italian historian of religions, and to be published on a topic on which many Italians have written, is a singular honor."
Rennie has been with Westminster since 1992.  He earned an undergraduate degree, master's degree, and Ph.D. from the University of Edinburgh, Scotland.  His research interests focus on the works of Mircea Eliade, about whom he has authored four books and numerous articles.
Contact Rennie at 724-946-7151 or email for additional information.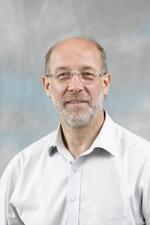 ---
More Stories