Westminster College Assistant Professor's Toccata Performed
Posted on Thursday, March 21, 2013
NEW WILMINGTON, Pa. - Dr. Daniel Perttu, Westminster College assistant professor of music theory and composition, recently had his "Toccata for Piano Duo" performed at three universities in Ohio during February.
The piece was performed as part of a concert at Kent State University, as part of a guest artist series at the University of Akron, and as part of the Tutti New Music Festival at Denison University. Pieces for the Tutti New Music Festival were selected in a peer-review process.
Perttu's "Toccata for Piano Duo" was commissioned by duoARtia, a pair of professional pianists who often perform piano duo music and feature works by living composers.
Perttu's music has been performed in Europe, Asia, and throughout the United States. In addition, Perttu's music has been published by BRS Music, Inc., as well as Dorn Publications. He has also received various commissions and awards from throughout the country. One notable recent commission was for a piece that was performed by the Greenville Symphony Orchestra and Shenango Valley Chorale.
Perttu, who joined the Westminster faculty in 2008, earned an undergraduate degree from Williams College, two masters from Kent State University, and doctorate from Ohio State University.
Contact Perttu at (724) 946-7024 or email for more information.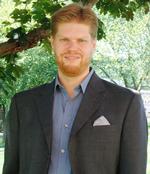 ---
More Stories