Westminster College Professor of Spanish Presents Paper at Conference in Chile
Posted on Friday, February 22, 2013
NEW WILMINGTON, Pa. - Dr. Camila Bari de López, Westminster College associate professor of Spanish, presented a paper at the International Conference on Sciences, Technology and Culture in January in Santiago, Chile.
Her paper presentation was part of the "Amazonia: A South American View of Its Ethnic, Environmental and Intercultural Challenges" symposium, which focused on the anthropology, geopolitics, archeology, ethnography and multicultural problems of Amazonia. Bari de López reviewed Amazonian literature from the point of view of its connections with the geographical and cultural diversity of the region.
Bari de López teaches courses on Latin American culture, literature and on the Spanish language. Her main research interest is on the Andean cultures and on historical novels dealing with the history and ethnic/urban structure of Latin American society. She has presented and published articles on urban-social structure and Latin American identity.
Bari de López, who joined the Westminster faculty in 1997, earned an undergraduate degree from Universidad Nacional de Cuyo, Argentina, and Ph.D. from the University at Albany, SUNY.
Contact Bari de López at (724) 946-7258 or email for additional information.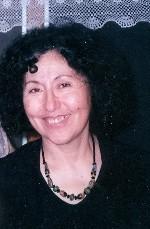 ---
More Stories