College and Local Crisis Shelter to Co-Host Domestic Violence Awareness Program
Posted on Thursday, October 6, 2011
Westminster College and the Crisis Shelter of Lawrence County will co-host a domestic violence awareness program Tuesday, Oct. 18, at 7 p.m. in the Witherspoon Rooms of the McKelvey Campus Center.  The program is free and open to the public.
The Crisis Shelter will present "Domestic Violence and Dating Violence: Preventing Death and Re-Writing the Ending" as part of Domestic Violence Awareness Month.
Group and individual prizes will be awarded to Westminster students or staff who entered the "Paint for Peace" art competition. 
Contact Dr. Kristenne Robison, Westminster assistant professor of sociology, at (724) 946-6033 or email for additional information.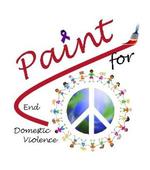 ---
More Stories