English Professor Earns Residency Fellowships to Summer Writers' Colonies
Posted on Tuesday, April 20, 2010
Dr. Andrew Ade, Westminster College associate professor of English, has won Residency Fellowships at two different artist colonies this summer.
Ade will be at the Hambridge Center for the Creative Arts and Sciences in Rabun Gap, Ga., June 15-July 11. Hambridge, one of the three oldest artist residency programs in the country, provides artists the setting, solitude, and time necessary for creativity. The 600-acre tract near the North Carolina state line is listed on the National Register of Historic Places as a rural historic district.
After a short break, Ade will be at the Ragdale Foundation in Lake Forest, Ill., July 22-Aug. 4. Ragdale Foundation was created as an artist colony by poet Alice Judson Hayes on her grandparents' 60-acre estate. The house and property are sites on the National Register of Historic Places.
"Participation in the two writers' colonies will give Andrew something he has not had yet: a concentrated and extended period of time for his creative work," said Dr. Ross Wastvedt, associate professor and chair of Westminster's Department of English and Public Relations. "It's exciting to think about what he will be able to accomplish this summer."
Ade, who was awarded a $2,000 Kennedy Center National Teaching Artist Grant for professional development in playwriting, will apply the money to expenses not covered by the residencies themselves. He plans to finish the second of two plays on African themes and draft two full-length plays.
Ade, who joined the Westminster faculty in 2003, earned an undergraduate degree from Northwestern University and a master's and Ph.D. from the University of North Carolina, Chapel Hill.
Contact Ade at (724) 946-7349 or e-mail adeaw@westminster.edu for additional information. Visit www.hambridge.org for additional information on Hambridge Center and www.ragdale.org for additional information about Ragdale Foundation.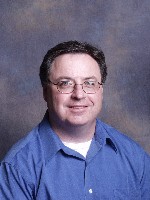 ---
More Stories