More than 330 students earned diplomas during the 155th annual Westminster College commencement ceremonies Saturday.
Undergraduate degrees were conferred on 305 students, with an additional 30 receiving master's degrees.
The ceremony began with baccalaureate service at 10:30 a.m. in Orr Auditorium. The Rev. Dr. Kari Turner McClellan, senior pastor of the First Presbyterian Church in Levittown and a 1973 Westminster graduate, shared "Wearing Only a Towel."
The service included music by organist Raymond Ocock, professor of music emeritus and 1950 Westminster graduate, and the Senior Choir under the direction of Dr. Robin Lind, associate professor of music and director of choral activities. Guests received a welcome from Dr. Jesse T. Mann, vice president for academic affairs and dean of the College; prayers by Father Phillip Farrell of St. Camillus Church in New Castle; and greetings from Westminster College President Dr. Richard H. Dorman. Scripture readings were offered by the Rev. James Mohr II, college chaplain, and seniors Nicole Piszczor and Cody Hannum. The litany of faith was led by senior Colleen Lataille.
While waiting for the graduates to appear for the 2:30 p.m. Commencement ceremony, parents and friends were treated to music by the Westminster College Faculty Brass Quintet: Robert Antonucci on tuba; Andrew Erb, a 1996 Westminster graduate, and Terry Gale on trumpet; Heather Johnson on horn; and Robert Matchett on trombone.
Bagpiper Donald Wallace, 1974 Westminster graduate, led the grand march and Dr. Nancy Zipay DeSalvo, associate professor and chair of the Department of Music, played "Pomp and Circumstance." Dr. A. Dwight Castro, professor of classics, was the mace bearer and Dr. Gary Lilly, associate professor of sociology, was faculty marshal. Student marshals were Dorita Bolger, professor and librarian, and Dr. Richard Sprow, professor of English.
Welcoming remarks were made by Debora Foster, chair of the Westminster Board of Trustees and 1974 Westminster graduate. President Dorman offered greetings, and Rev. Mohr gave the invocation.
Honorary doctor of public service degrees were presented to Nancy and Bruce Beeghly.
Mrs. Beeghly, a writer and community volunteer, served two terms on Westminster's Board of Trustees. She currently serves as a communications chair of Beatitude House, a transitional housing and education program for homeless women and children.
Mr. Beeghly, president of Altronics, Inc., currently serves on the board of the Community Foundation of the Mahoning Valley. He was appointed by Ohio Governor Bob Taft to the Ohio Board of Regents to a term that will expire in 2010.
Mrs. Beeghly spoke on "Be Grateful, Be Generous, Be Kind."
"Be grateful, be generous, and, above all, be kind," Mrs. Beeghly said. "Then, even when the hard battles come-and they will-you will find much happiness anyway."
Senior class speaker Ashley Carnahan, a business administration major from Greensburg, delivered "Westminster Is..."
"While Westminster means something different to every single one of us, I think it may be more than safe to say that our time at Westminster is truly invaluable," Carnahan said. "Today is a very bittersweet day for all of us as we end this chapter in our lives only to use what we have gained here in order to begin writing the next chapter of our journey."
Westminster's commencement would not be complete without recognizing its faculty.
Distinguished Faculty Award
Dr. Alan G. Gittis, professor and chair of the Department of Psychology, received the Distinguished Faculty Award. Gittis, who has been with Westminster since 1976, earned his undergraduate degree from Temple University and master's and Ph.D. from Ohio State University. While at Westminster, Gittis served as chair of the Department of Psychology and chair of the faculty; supervised students in Honors research, independent study, and field experience/internship; was named Educator of the Year by the Faculty for Undergraduate Neuroscience; and was instrumental in securing a $125,000 grant for computer hardware and recording equipment from the National Science Foundation. Nominations came from students, faculty, and alumni.
The Distinguished Faculty Award is given to the faculty member who has, over a sustained period of time, demonstrated characteristics of the most outstanding faculty - intellectual vitality, effective communication skills, the ability to motivate or inspire compassion and concern for student success, collegiality, and leadership.
Faires Honored with Emerita Status
Dr. Barbara Faires, who has been with Westminster College over 30 years, was awarded professor of mathematics emerita status. She earned her undergraduate degree from East Carolina University, her master's from the University of South Carolina, and Ph.D. from Kent State University. While at Westminster, Faires served as chair of the Department of Mathematics and Computer Science. Faculty Forum was established in 1990 during Faires' term as dean of the College and vice president for academic affairs, and has been renamed in her honor. She was recently named secretary-elect of the Mathematics Association of America.
Recognition of the graduates as Westminster alumni was given by Melissa Ruefle Spencer, a 1998 Westminster graduate and president of the Alumni Council.
Kimberly Hasara, a music performance major from Pittsburgh, sang the Westminster College Alma Mater to end the ceremony.
Departing guests were serenaded by Dr. Paul Musser, a 1945 Westminster graduate, with selections on the Westminster carillon.
Commencement highlights are available at www.wcn247.com.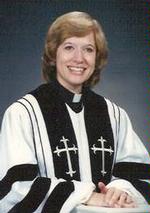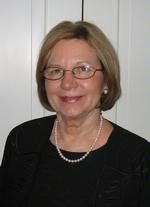 Click below to read the transcript of Nancy Beeghly's speech.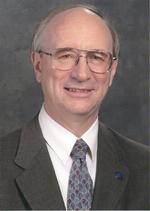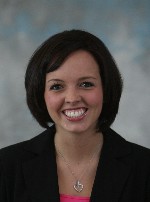 Click below to read the transcript of Ashley Carnahan's speech.