Music Professor's Composition to be Performed in California
Posted on Tuesday, October 28, 2008
Prism, a composition for solo flute written by Dr. Daniel Perttu, Westminster College assistant professor of music, will be performed Oct. 31 at the Society of Composers' Region VIII conference at California State University, Stanislaus, in Turlock, Calif.
Prism, which was selected in a peer-review process, will be performed by nationally-acclaimed flutist Dr. Andrea Loewy. The piece was previously performed in solo recitals, conferences, and the Bowdoin International Music Festival.
The Society of Composers, Inc. (SCI), promotes contemporary American music by providing opportunities for performing, recording, and publishing members' works. SCI has sponsored more than 5,000 performances of new music since its inception in 1966 and is one of the premiere professional organizations of contemporary composers in the country.
Perttu, who joined the Westminster faculty in August, is the music theory program coordinator. He earned an undergraduate degree from Williams College, masters from Kent State University, and doctorate from Ohio State University. His compositions have been performed in 17 states and China, and he was recently commissioned by the Johnstone Fund for New Music at the Columbus Foundation to compose for the Johnstone Woodwind Master Series at Ohio State University.
Contact Perttu at (724) 946-7024 or e-mail perttude@westminster.edu for more information.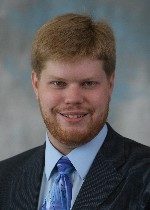 ---
More Stories