Westminster College to Celebrate Commencement May 19
Posted on Thursday, May 3, 2007
More than 325 students are expected to earn degrees Saturday, May 19, at Westminster College's 153rd commencement ceremonies. A baccalaureate service will be held at 10:30 a.m. in Orr Auditorium with commencement at 2:30 p.m. on the Senior Terrace of Old Main.
The baccalaureate message will be given by the Rev. William N. Jackson, pastor of Highland Presbyterian Church in Lancaster. Jackson is a 1957 Westminster graduate and member of the College's Board of Trustees.
Dr. Dianne D. Aronian, a 1962 Westminster graduate and former trustee of the College, will deliver the commencement address, "Dr. DeDe's Pearls," after receiving an honorary doctor of public service degree.
Aronian enjoyed a distinguished 30-year career as an ophthalmologist specializing in children's eye problems in New York City. Retired from private practice, she serves as a clinical associate professor of ophthalmology at Weill Medical College of Cornell University and an associate attending ophthalmologist at New York Presbyterian Hospital.
In 1996 she created a program to bring eye care to southern Belize in Central America. There was no eye care available to the poor in that region and the program expanded to include training of local citizens in the identification and prevention of eye diseases. The government of Belize eventually incorporated the program into its health service.
She has served on the boards of Westminster College (1990-1998) and Weill Medical College. In 2000, she received an alumni citation from the College in recognition of her achievements. She is active in a variety of civic and charitable organizations.
The class of 2007 has selected Stephanie Martin to give the senior address. An elementary education major, Martin is a graduate of McGuffey High School and a daughter of Bryan and Patricia Martin of Claysville.
In case of rain, the commencement ceremony will be held in Memorial Field House. Contact Gabriella Budai at (724) 946-7122 for more information.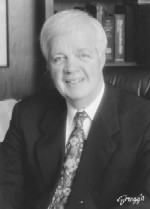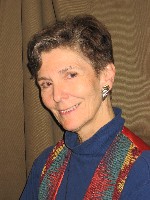 ---
More Stories