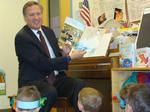 Westminster College participated in Pennsylvania's One Book, Every Young Child program through Westminster's Drinko Center for Excellence in Teaching and Learning.
---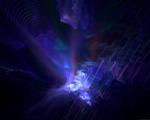 Westminster College will present "Voices from Within: A Celebration of New Music" concert Wednesday, March 31, at 7:30 p.m. in Orr Auditorium. The concert is free and open to the public.
---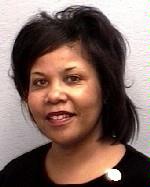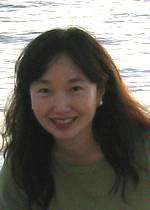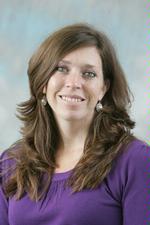 Westminster College's Office of Diversity Services and the Western Pennsylvania Diversity Directors Consortium (WPDDC) will host "More than Skin Deep: Leadership Identity for the Future" conference Saturday, Nov. 20, from 8 a.m.-5 p.m. in the McKelvey Campus Center.
---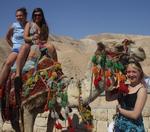 Dr. Sherri Pataki, Westminster College assistant professor of psychology, and three Westminster senior psychology majors conducted research at Western Galilee College in Akko, Israel over the summer.
---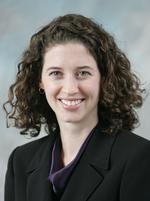 Dr. Leslie Kealhofer, Westminster College visiting assistant professor of French, is the author of "The Voices of North African Women in France in Short Films: The Role of Objects" that was published in the French journal Migrance.
---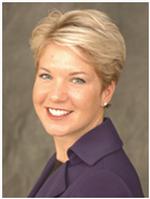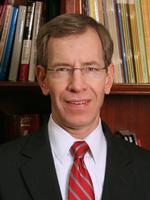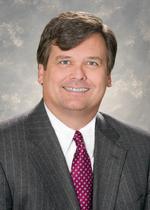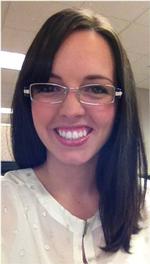 NEW WILMINGTON, Pa. - The Westminster College Board of Trustees added seven members to the class 2017, including three first-time trustees.
---
Felicie Reid, a senior environmental science major from North Lima, Ohio, recently presented her research, "Effects of Chlorine on Population Growth of Selenastrum capricornutum," at the 7th Annual Undergraduate Research Symposium in the Chemical and Biological Sciences at the University of Maryland.
 Reid measured the concentration of chlorine near the outflow of a local wastewater treatment plant, and then tested to see how that chlorine affected populations of Selenastrum, an alga commonly found in soil, rivers, and lakes.  Those toxicology tests revealed that chlorine in concentrations found in natural waterways can have a severe effect on the growth of algae.  Increasing chlorine concentrations decreased Selenastrum growth.  At the highest concentrations, the populations decline significantly.
 Reid is a daughter of Keith and Cathrine Reid, and a graduate of South Range High School. 
 
 For more information, contact Dr. Ann Throckmorton, chair and associate professor of biology at Westminster College, at (724) 946-7209 or e-mail athrock@westminster.edu.
---
Benjamin Thomas Nelson, a senior business administration and history major at Westminster College, recently received the Ann M. Kendlehart Scholarship Fund.
This $4,000 scholarship, funded by The Pittsburgh Foundation, was applied to his tuition for the 2005-2006 academic year.
"We are grateful to the Ann M. Kendlehart Scholarship Fund and The Pittsburgh Foundation for their support of bright, motivated students like Mr. Nelson, who represent the future of our region," said Gloria Cagigas, vice president for institutional advancement at Westminster.
In 2003, The Pittsburgh Foundation, the 15th largest community foundation in the nation, awarded more than $24 million in grants to charitable organizations. Established in 1945, The Pittsburgh Foundation is comprised of more than 960 funds established by organizations and individual donors. These funds range from $10,000 to more than $32 million, and have a combined market value of approximately $537 million.
Nelson is a son of Thomas and Kathie Nelson, Poland, and a graduate of Poland Seminary High School.
For more information about scholarship funding at Westminster College, contact Cagigas at (724) 946-7348 or e-mail cagigac@westminster.edu.
---
Ariel Mickle, a senior elementary education and music major, will give her senior recital Friday, April 28, at 7 p.m. at Wallace Memorial Chapel.
The soprano will perform: Schubert's "Ave Maria;" Faure's "Pie Jesu" from Requiem, which will be accompanied on the organ by Craig Dressler, a sophomore music performance major from Erie; Malotte's "The Lord's Prayer;" Handel's "Come Unto Him" from The Messiah; Debussy's "Beau Soir;" Quilter's "Love's Philosophy;" Head's "Sweet Chance That Lead My Steps Abroad;" Brahms' "Zigeunerlieder;" and "Menotti's "O Black Swan." Jeff Wachter, an adjunct Westminster faculty member, will serve as her piano accompanist.
While at Westminster, Mickle has sung the role of Gretel in the Opera, Hansel and Gretel, as well as Musetta in a segment performed from Puccini's La Boheme. She was also a featured soloist in a similar production, When the Lights Go Down. Mickle is a member of two Westminster auditioned choirs, the Concert Choir and the Chamber Singers. She served as assistant musical director for Children of Eden and musical director for Godspell, presented as two Westminster Chapel Dramas. She is also a member of Westminster's Gospel Choir and the student chapel staff, and serves as a representative on the College's Civic Engagement Task Force.
Mickle is a daughter of Ruth and the late Bradley Mickle, Warren, PA, and a graduate of Warren Area High School.
The event is free and open to the public. Contact the Westminster College Music Department at (724) 946-7270 for more information.
---
A holiday tradition continues at Westminster College with the annual Christmas Vesper service Sunday, Dec. 9, at 7 p.m. in Orr Auditorium.
---
Displaying 5261-5270 of 5435 total records